I just stumbled across an interesting story on
The Post Game
that talks about women's interest in watching sports. The research that has been done has found that, while women are flocking to the playing field, televised sports are still primarily a man's domain. Women tend to watch sports to "maintain relationships" rather than because they actually enjoy them, and watch the Olympics in much higher numbers -- especially sports that "showcase the femininity and grace of the athletes."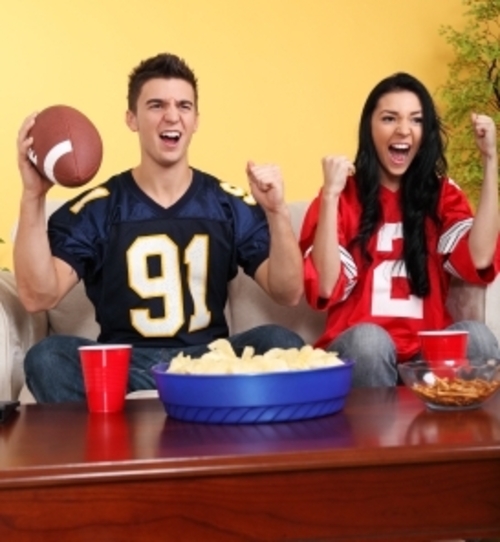 Ladies, what do we make of this?
I'm all for girls to watch football in solidarity with their men, but to think that something's wrong when we find ourselves riveted to the World Cup? Not okay.
I have to wonder how much of this comes from societal pressure. Girls are "supposed" to be feminine and graceful, which makes it more understood if we drool over sports like figure skating and gymnastics. To an outsider, these sports look like pretty, waif-like girls twirling around in pretty costumes. Because that's what girls are supposed to do, right? It'd be weirder to idolize, say, a 250-pound female weightlifter. And clearly women ARE watching more "masculine" sports, like the woman who said she got sucked into the World Cup. But then she said there was something wrong with that. First of all, why is there something wrong with that? And second, if she likes soccer, why is society telling her not to?
There are (and have been) so many amazing female athletes in "non feminine" sports. Hope Solo, Mia Hamm, Jennie Finch, Lolo Jones, Florence Griffith-Joyner, Jackie Joyner Kersee, Misty May Treanor... all beautiful AND complete rockstars in their sport. And hey, guess what! There's absolutely no twirling in short skirts involved in any of them. These girls are built, but can still rock a sequined dress with the best of them.
This isn't meant to take anything away from figure skating or gymnastics, though. As someone who used to take ice skating lessons, I can tell you that these sports are no joke whatsoever, and those girls are sick athletes to be able to do what they do.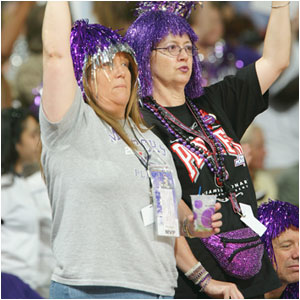 I'm also a little bit offended at the fact that this research says women might watch the Olympics more avidly because there's no need to follow the "complexities of major league sports." Um, ouch? It's not that difficult. Find a sport you like, find a team to root for, and... that's it. Really, it's not a soap opera. There are no missed storylines. Figure out the rivalries and you're good to go.
The Olympics only come around every four years, so yes, there's more demand involved. But to say that it's easier for women to get invested in an athlete that's on TV for only two and a half weeks just should not be true. While I have my handful of Olympians that I adore, I'm far more attached to some of the guys on the Mets, who are on TV nearly every day. Most TV shows are on once a week, and women have no trouble following those; shouldn't following the "characters" in a sport be a piece of cake?
Simply not enjoying a certain sport (or all sports, for that matter) is totally fine. I'm not saying all women should give watching football a go. I just think that, if you like a sport, there's no reason to not watch it.
Oh, gotta run, the WWE is on.