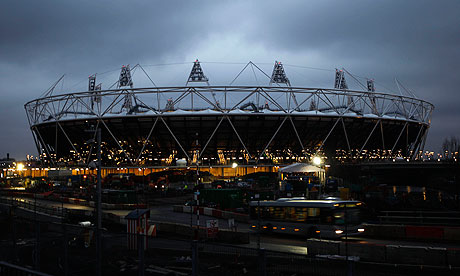 This is ridiculous. I'm actually blogging from the Olympics. Well, not REALLY, but I'm in the city for the sole purpose to do Olympic things, so let's pretend!
It's already after midnight here, and there's a ticketless event I want to go to tomorrow morning at 9, which means I should probably leave here by 7, so I should really go to sleep now. However, I didn't bring a journal, and I'm determined to remember every solitary second of this trip. So. Fast-blogging time! (Photo-less, unfortunately. I'm on David's computer as I don't have Internet on mine, so my photos will be uploaded en masse when I get back home.)
I had an overnight flight here, and we landed at around 7:30 am. I don't think I slept at all (as per usual), but I started fangirling as soon as I got off the plane -- there are Olympics signs EVERYWHERE! "Games families" have their own fast track lane through customs, and when you enter the terminal area there are barriers with "Fan Zone" or "Media Zone" on them for when athletes arrive. It was so exciting!
Customs was really speedy, and then it was onto the tube! It's funny, I thought I'd be more excited for that than I was. And while I was excited, it was more of a relief than an excitement. Like, "Alright, sweet, this again." It was that "I'm home" sort of feeling. Comfortable. Normal.
The journey to David's place was sort of on the long side, but really easy. He wrote me really detailed directions so even I, with my complete lack of a sense of direction, didn't get even the tiniest bit lost. His place is really cool! It has tons of character and is super quirky -- I'd love to live somewhere like this one day. As soon as I got here, I decided it was nap time. I was expecting the customs ordeal and journey to take longer than it did, so I figured I had time to spare to sleep. And I did. For far too long. I also had a deadline I had to meet today, so when I got up I had to write. By the time I was finished with everything, it was 6:30 and all I'd eaten all day was a muffin and I was exhausted. But there was no way I was going to have spent an entire day in the Olympic city without doing anything, so I slapped myself awake and went to Westfield Mall to see Olympic Park, buy souvenirs, and eat.
I have to say, the color scheme of London 2012 is certainly growing on me. Having hot pink signs at each venue station is brilliant; they're impossible to miss. Stratford Station is completely plastered with them! Also, my first impression is that London is doing a fabulous job handling all the visitors. They have Games Makers literally everywhere, talking into megaphones and directing traffic. I was directed into the mall and suddenly realized something extremely important: LOCOG accreditation passes are extremely large and conspicuous, especially hung around the neck of someone decked out in official team gear. By the time I left the mall, I'd seen members of the following delegations: Argentina, Russia, Korea, Kazakhstan, Ukraine, Brazil, Canada, Qatar, Mongolia, and Ireland. HOW AWESOME IS THIS?
My intended stop was John Lewis, for their official London 2012 shop and panoramic view of the park. I got myself two t-shirts (for like £40 total... Oops) and spent a while just ogling the stadium. I want to be in there SO badly! I played around with the settings on my camera a little bit, so hopefully one of those panoramic shots turned out okay.
By this time I was STARVING, so I had dinner in the food court. As I was leaving, I was stopped by a guy selling beauty products at a stand. I'm not sure why I stopped, but he was friendly and demonstrated his products on me. He buffed one of my thumbnails, and now it's conspicuously shiny. Actually, this is sort of a different train of thought, but everyone I've come across has been really friendly. There was an attendant at the Heathrow tube station who started talking to me about where I'm from and what I think of the tube; the guy who was at the cash register when I bought dinner had a conversation with me about America and how I like London; nail buffer guy; a friendly cop at the Stratford bus station; and some friendly volunteers at Victoria Park. I'm getting ahead of myself here, but I'm overwhelmed by the niceness of everybody. It's great!
But anyway, I spent too long getting my hands exfoliated and my nail buffed. I wanted to try to make it to Victoria Park's Live Screen -- where they air the Olympics for free for people to just come and watch -- to see Usain Bolt race, but I missed it. Kind of a bummer. I'm definitely going to go back, though, or to the one in Hyde Park. By the time I got there and then got back on the tube, it was pretty late so I started the trek back home. It was so weird being at Mile End and... leaving. But it meant I got to be at West Ham station as the crowds were leaving Olympic Park, so THAT was an experience!
Tomorrow I think there are two road events I'm going to try and go to. Operation Meet Apolo Ohno is also in full effect, so I'll also probably just creep around important places. :P Apparently the London 2012 "megastore" in Hyde Park is a place most Olympians go, so I might just hang out there for a while. Worth a shot, right? Hah.
Well, my shiny nail and I have to go to sleep. Hopefully I'll return tomorrow with some fun stories!